I was really lucky & had the pleasure of 2 days with Steve Halfpenny & some great friends, and our much loved horses in Tipperary this week. HOLY MOLY we had such fun, the weather was super, we rode all day in a huge field and made SO much progress it was tricky to really believe it! Here's a recap of how I did with Oz.
A few weeks ago I was at a wonderful clinic with the Rashids so we sorted out some serious stuff we had been stuck with – mounting block, trotting & the bridle. With all that MUCH better this meant we could start to play with more fun stuff with Steve. And did we have fun!!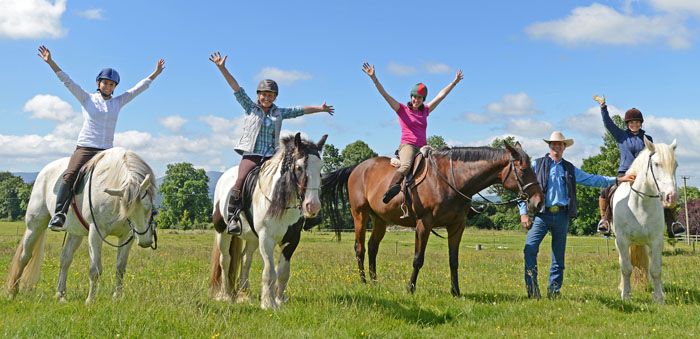 DAY 1 MORNING

EXERCISE: Stick to my plans
The plan – Walk a few steps, backup a few steps, walk a few steps, repeat.
What was happening was half way through a manoeuvre (for example going backwards), Oz would start unexpectedly going sideways by himself. Instead of me continuing to ask him to go backwards as was the initial plan, I'd stop doing this and instead work on stopping him from going sideways. So Oz was in essence had now taken over control of what we were working on. Not good! Instead, if Oz does something I didn't ask for, just ignore it. I need to keep focused on what I actually want, keep asking for it regardless of what extras Oz decides to do, and then reward when I get what I want. Continue reading 'Irish Connemara goes to Superstar Level — Steve Halfpenny Lessons in Tipp July 2014'»
By